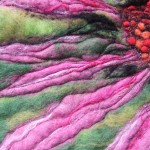 Here are some of the mini workshops we have had during the year so far:
Silk Painting                                                     Design work for stitching
Small bookmaking techniques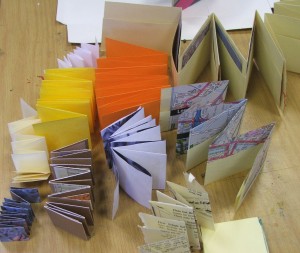 Painting with Wool to make Felted Pictures.
Marbling the quick way.
Using Markel Paintstiks, or Oil Bars.
Assorted types of Bookbinding.
Machine Stitching.
Hand Stitching.
Have you been collecting varied craft ideas from the many Shows and you have not used them yet, or you do not know what to do with them? Let us know and we will organise a workshop.
Everybody Welcome.